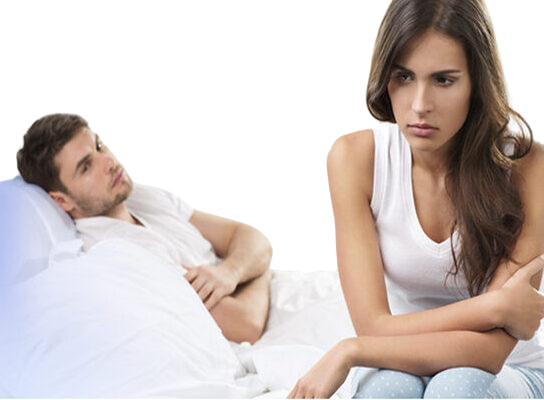 What Is Li- ESWT For Penile Rejuvenation?
Penile rejuvenation is a revolutionary treatment designed for men who are struggling with erectile dysfunction. This treatment helps them to achieve firmer, stronger and larger erections. Li- ESWT is a proven non-invasive procedure that improves sexual function in men who have erectile problems. This therapy also keeps the penis healthy and well-responsive.
Li- ESWT improves the cellular activities of the living tissue in the penis by using robust, expansive ultrasonic vibrations to enhance cell growth, cellular proliferation, cell migration, protein synthesis, activation of mesenchymal stem tissue regeneration, stimulation of the formation of new blood vessels, and discharge of growth factors. Penile Rejuvenation Therapy has proved to increase blood flow to the penis results in stronger, firmer, and longer-lasting erections.
Advantages of Penile Rejuvenation Therapy
Improves Erections
Boosts blood flow in the penis
Promotes Sexual Performance
Facilitating Penis Sensation
Encouraging Natural Erections
Sounder Orgasms
How does Penile Rejuvenation Therapy help?
Low-energy Shock Wave Therapy for Erectile Dysfunction in Men with Cardiovascular Disease is a novel treatment option.
Patients who have failed to respond to a phosphodiesterase type 5 inhibitor may benefit from low-intensity extracorporeal shockwave treatment.
After performing a low-intensity extracorporeal shock wave treatment cycle, low-intensity shockwave therapy optimizes hemodynamic parameters in patients with vasculogenic erectile dysfunction.
A comprehensive review and meta-analysis of randomised controlled trials on low-intensity extracorporeal sound wave therapy for erectile dysfunction have demonstrated this treatment is effective against Erectile Dysfunction.
A pilot trial of low-intensity extracorporeal shockwave therapy for the treatment of erectile dysfunction is usually recommended after prostate surgery.
How many sessions are required?
Depending on the condition of Erectile Problems assessed on the IIEF 5 SCORE OR EHS SCORE, you may have to take sessions 6 – 12 times. Since this treatment is absolutely painless and avoids any kind of surgical procedure, there are no negative side effects of taking the Li- ESWT therapy repetitively.
   Book Your Penile Rejuvenation Appointment Today With Dr Amit Joshi!
The Difference Between Li- ESWT Therapy and Viagra, and other ED Medications?
There are no expensive medications or tablets to take with Li- ESWT. With the Li- ESWT treatment, there are no dangerous side effects like those associated with oral ED medicines. Men who have restrictions to consume oral ED drugs, such as those who have heart disease, diabetes, or high blood pressure, can benefit from Li- ESWT. Also, unlike Viagra and other oral ED medicines, Li- ESWT can be used to treat Peyronie's Syndrome.
Why choose Li- ESWT over Other "Male Enhancement" Methods?
Unlike other "Male Enhancement" therapies or treatments, the PENILE Rejuvenation technique:
are medication and surgery-free
Is totally non-invasive, and has minimal to zero side effects
Is a simplistic in-clinical therapy, with each session taking only 10-15 minutes
Ensures long-lasting results and immediate effect
The Li- ESWT protocol truly focuses on the source of ED – low blood circulation.
Who Are The Ideal Candidates For Li-ESWT?
For many years, Li-ESWT (low intensity-ESWT) has been widely used for treating many sexual disorders. Men with the following conditions can benefit from this therapy-
Men with Erectile Dysfunction- Li- ESWT has been proved to be a safe and effective option to Viagra and other orally administered ED medicines. In fact, Li- ESWT has been shown to improve sexual performance while having no negative side effects!
Men with Peyronie's Disease– Li- ESWT is a drug-free, surgery-free method of reducing the bending of the penis associated with Peyronie's Disease.
Men Seeking Male Enhancement- To benefit from Li- ESWT, you do not need to have ED or any other medical problem. Li- ESWT can help you perform at your finest and satisfy your sweetheart as you've never done before!
Men With Chronic Pelvic Pain or Chronic Prostatitis- Chronic nonbacterial prostatitis, also referred to as chronic prostatitis/chronic pelvic pain is a condition characterised by long-term pelvic pain and symptoms with urination. It affects approximately 2% to 6% of men. In just 3-4 sessions, Li-ESWT has been shown to be beneficial in treating such disorders.
Tennis elbow, Frozen Shoulder and Plantar Fasciitis- For more than 20 years, Li-ESWT has been shown effective in the treatment of such issues. Our skilled team of physiotherapists designs the therapy protocol for such procedures.
When Can I Expect The Results?
Many men notice an almost instant improvement in their erectile dysfunction problems. Within 3-12 weeks, patients experience significant improvements.
Penile Rejuvenation Treatment in Jaipur by Dr Amit Joshi Sexologist in Mediva Hospital Jaipur ! Best Sexual Health & Wellness Hospital in Jaipur.
Book your appointment for Penile Rejuvenation