If you are experiencing sexual health issues, it is essential to seek expert medical care. Sexual health problems can significantly impact your overall well-being and quality of life, and it's crucial to find a reputable hospital with experienced sexologists who can provide effective solutions. If you are in Jaipur, Rajasthan, and looking for the best sexologist hospital, look no further than Mediva Hospital. In this blog, we will explore why Mediva Hospital is the top choice for sexual health care in Jaipur.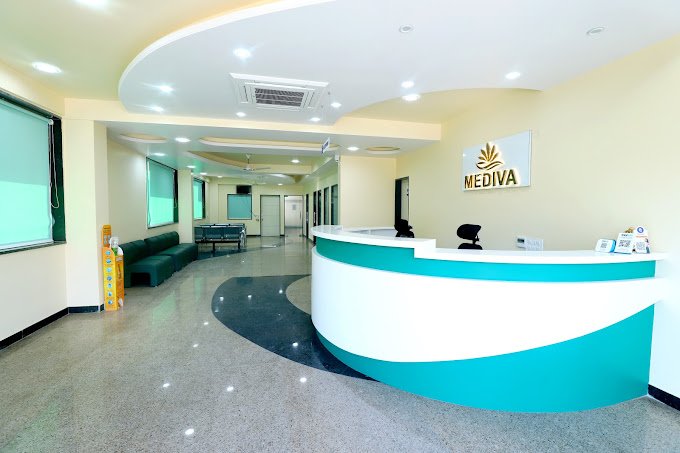 About Mediva Hospital
Mediva Hospital is a renowned multispecialty hospital located in the heart of Jaipur. The hospital is known for its state-of-the-art infrastructure, advanced medical technologies, and a team of highly skilled and experienced doctors. Mediva Hospital is dedicated to providing comprehensive and compassionate healthcare services, including sexual healthcare, with a patient-centric approach.
Why Mediva Hospital is the Best Sexologist Hospital in Jaipur
Expert Sexologists: Mediva Hospital has a team of experienced and qualified sexologists who specialize in diagnosing and treating a wide range of sexual health issues. They are well-versed in the latest advancements in sexual medicine and follow evidence-based practices to provide the best care to their patients. They provide personalized treatment plans tailored to each patient's unique needs and concerns.
Confidentiality and Privacy: Mediva Hospital understands the sensitivity and privacy associated with sexual health issues. The hospital maintains strict confidentiality protocols to ensure that patient's personal information and medical records are kept confidential at all times. Patients can trust that their privacy will be respected, and they can discuss their concerns openly with the sexologists without any hesitation.
Advanced Diagnostic and Treatment Options: Mediva Hospital is equipped with advanced diagnostic and treatment options for sexual health issues. The hospital uses the latest technology and equipment to accurately diagnose and effectively treat sexual health problems. The sexologists at Mediva Hospital follow a holistic approach, combining medical, psychological, and lifestyle interventions to provide the best possible outcomes for their patients.
Comprehensive Care: Mediva Hospital offers comprehensive care for sexual health issues. The sexologists at the hospital provide diagnosis, counselling, medical management, and surgical interventions, if required, to address a wide range of sexual health conditions, including erectile dysfunction, premature ejaculation, low libido, infertility, sexually transmitted infections, and more. They also provide guidance on sexual health education and preventive measures to maintain healthy sexual relationships.
Patient-Centric Approach: Mediva Hospital follows a patient-centric approach to healthcare. Sexologists take the time to listen to their patients, understand their concerns, and provide personalized care. They create a comfortable and non-judgmental environment where patients can openly discuss their sexual health problems and receive empathetic care. The sexologists at Mediva Hospital also educate patients about their condition, treatment options, and lifestyle changes to help them make informed decisions about their sexual health.
Post-Treatment Care: Mediva Hospital provides comprehensive post-treatment care for sexual health issues. The sexologists closely monitor the progress of their patients and provide follow-up consultations to ensure that the treatment is effective and the patient's sexual health is improved. They also provide guidance on lifestyle changes, sexual health education, and preventive measures to maintain the benefits of the treatment in the long term.
If you are looking for the best sexologist hospital in Jaipur, Mediva Hospital is the top choice. With its team of experienced sexologists, advanced diagnostic and treatment options, patient-centric approach, and comprehensive care, Mediva Hospital provides the highest standard of sexual health care in Jaipur. If you are experiencing any sexual health issues, do not hesitate to seek professional
best sexologist in jaipur, best sexologist hospital in jaipur, sexual health consultant in jaipur, best sexual health consultant jaipur, best sexologist jaipur, best sexologist hospital in jaipur, best sexologist doctor in jaipur, sexologist in jaipur, sexologist hospital in jaipur, best sexologist doctor near me, sexologist doctor near me, sexologist dr near me, best sexologist dr near me, best sexologist dr in jaipur, best sexologist doctor in jaipur, sexologist doctor in jaipur, best sexologist doctor in jaipur