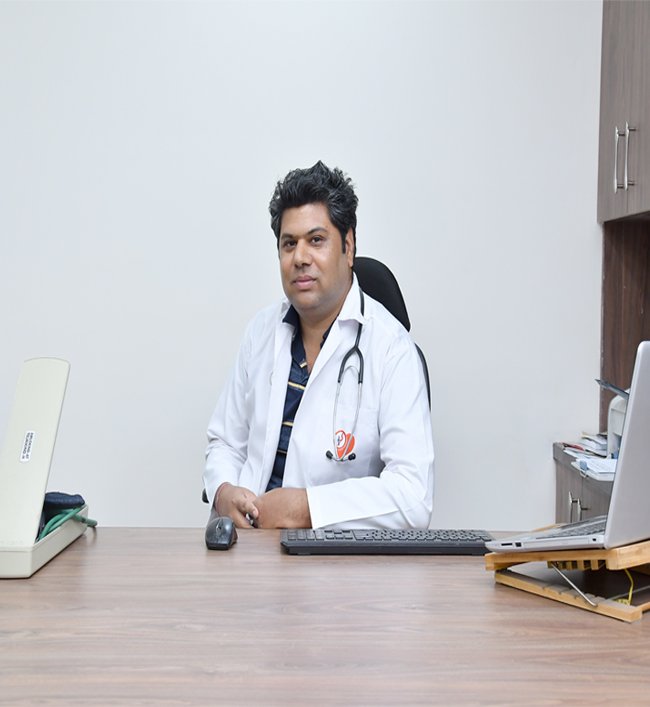 Mediva Hospital
Dr Arvind Kumar Agarwal
Dr Arvind Kumar Agarwal has done his Diplomate N.B.(Radio-Diag.) from Mamroli wale, Bhagwatgarh Sawai Madhopur , Rajasthan. He has a vast experience in Interventional Radiology and Neuro-Radiology, targeting right at the diseased point through minimal invasion and image guidance. Interventional Radiology (IR) is a super-specialty of radiology that provides image guided, minimally invasive diagnosis, and precise treatment to patients. Interventional radiology techniques are the least invasive to provide definitive diagnostic or therapeutic options to the patients with cancer.
He uses Interventional techniques for treating different diseases that involves virtually any part of the body. With the use of advanced technology, there have been optimal results with minimal risk.
Most of the IR procedures are done on outpatient basis or day care admission only, which reduces the hospital stay of patients and enables them to return home faster.